TKC Announces Name of Mixed-Use Development in Rock Hill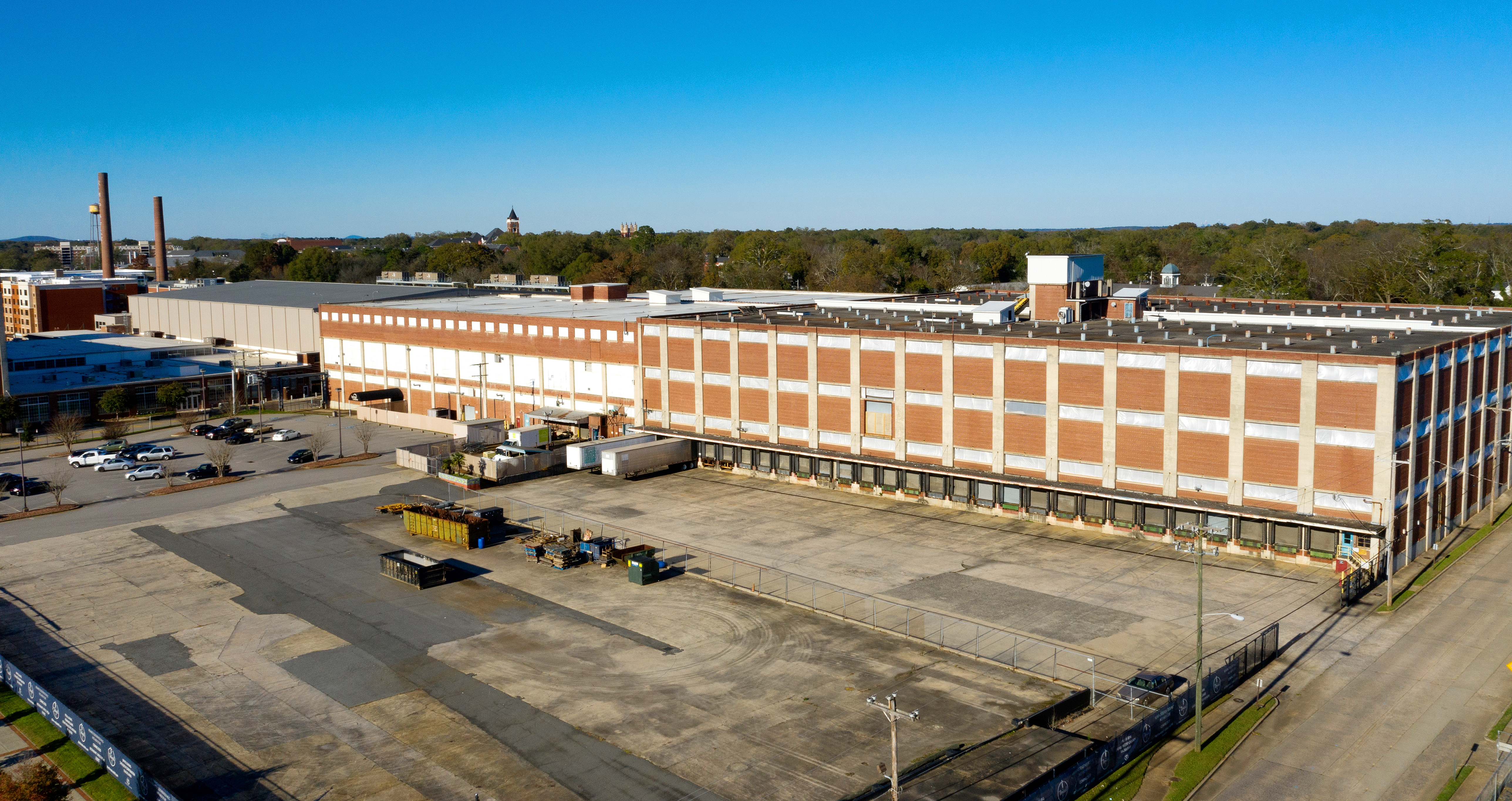 TKC is excited to announce that we're spearheading the redevelopment of a 400,000-square-foot historic building that was part of the former Rock Hill Printing and Finishing Company complex in downtown Rock Hill, South Carolina into restaurant, retail, office and event space. TKC announces "The Thread" as the official name for its adaptive mixed-use project. Construction is scheduled to begin this fall with an opening date set for Spring 2020.
Modeling the design after Chelsea Market in New York and Ponce City Market in Atlanta, The Thread is transforming one of the most iconic buildings in the region. Located in Rock Hill's Knowledge Park district, The Thread will convert 400,000 square feet of historical industrial warehouse space into a creative destination for the community to come together to work, eat, shop and play. The 3-story building will feature restaurant and retail space including an open market concept on the first floor and will provide build-to-suit office spaces on the second and third floors. This project is a joint venture by TKC and Springs Creative, a Rock Hill-based global leader in textile innovation. Springs Creative, who will be moving company headquarters from the adjacent Cotton Factory, is the first tenant announced for The Thread.
"We are pleased to have partnered with The Keith Corporation on this mixed-use project," Derick Close, CEO of Springs Creative, said. "We look forward to having our teams work together on this exceptional facility and to provide the community with a space where they can work, live and play in the historic Rock Hill area. After almost a decade of work by our city leaders, City and County Councils, and numerous pioneers for our city, The Thread will offer an important piece of the puzzle for Knowledge Park. We are proud to be able to move our offices, a world class archive collection, and our digital operations to this wonderful project. It is fitting that our new headquarters will be at this historic textile building in the heart of Rock Hill."
"We value our relationship with Derick, and we are pleased to have Springs Creative as the first tenant," said Greg Keith, CEO of The Keith Corporation. "We are excited about our investment in the future of Rock Hill."
"The Thread will not only weave together downtown and Winthrop University, but also assist in revitalizing and enhancing the Rock Hill community," said Brendan Pierce, office development partner at The Keith Corporation. "Rock Hill is quickly becoming the most dynamic and innovative submarket in the greater Charlotte metro area. The future of Rock Hill is large, and we hope to offer a unique environment to help the city grow."

Located at 220 White Street, The Thread is adjacent to the future 170,000-square-foot indoor Rock Hill Sports & Event Center, serving both the University Center area and residents of Rock Hill. For more information on The Thread or for leasing opportunities, visit TheThreadRockHill.com.